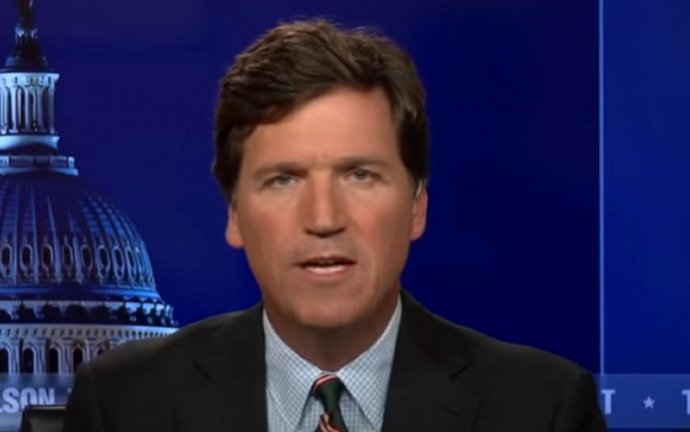 Tucker Carlson Slams Biden Speech: 'Crossed Into A Dangerous Place' (VIDEO)
Tucker Carlson slammed Joe Biden over his horrific speech on Thursday night calling it "dangerous" and "truly nuts."
Carlson noted the irony of Biden accusing his opponents of being dangerous extremists while flanked by members of the military and bathed in a blood-red light.
Tucker is right, of course. Millions of Americans looked at Biden and may have wondered if they had entered the Twilight Zone.
Breitbart News has details:
Carlson: Biden Crossed into a 'Very Dangerous Place' — 'Complete Outrage' Speech Sanctioned as White House Event

Thursday, just moments after President Joe Biden had completed a primetime speech in Philadelphia, Fox News Channel's Tucker Carlson lashed out at Biden.

He warned the President crossed into a "very dangerous place."

"We made fun of it at the top of the show because we really didn't know how else to respond," Carlson said. "But Joe Biden crossed into a very dangerous, very dangerous place. Tonight he declared in a speech in Philadelphia that anyone who disagrees with him is a threat to the country."

Carlson noted the backdrop of Biden's address and described the event as "truly nuts."

"Yeah, they're a threat, says the guy with the blood-red Nazi background and Marines standing behind him," the FNC host said. "It's a complete outrage this is being sanctioned as a White House event.
Watch the video below:
Tucker Carlson reacts to Biden's speech: "Yeah, 'they're a threat,' says the guy with the blood-red Nazi background and marines standing behind him. It's a complete outrage … This is truly nuts and threatening to the future of the United States." pic.twitter.com/SzmLiSMYzh

— Scott Morefield (@SKMorefield) September 2, 2022
Joe Biden will be remembered for this speech, but not in a good way.
He has shown himself to be truly unfit for the office of President of the United States.
Cross posted from American Lookout.
The post Tucker Carlson Slams Biden Speech: 'Crossed Into A Dangerous Place' (VIDEO) appeared first on The Gateway Pundit.